'NYC RAW FOOD DETOX IMMERSION'
Accent on Wellness has offered Raw Food / Detoxification / Healthy Lifestyle Classes for over 17 years but never before has offered a

Comprehensive 4 Week Program

that combines everything you will need to create a life changing experience!

Whether you are a beginner or intermediate health enthusiast, our group will offer an Immersion into the making of a body that becomes cleaner and healthier. We explore the

Delight of Raw Food Preparation, a Guidance into Detoxification, and a Leap into Awareness to what may be preventing you from Reaching your Health Goals.





photo: Julia Lucas
Here is what will be offered:
4 Saturday Classes Starting February 16th to March 9th, 2013.
Each Saturday your Immersion will Begin at
Rockin' Raw
Restaurant with a
2 hour Raw Food Preparation Class with Owner, Chef Tere Fox and Contributing Chef Luis Salgado
. You will be shown how to make delicious raw food dishes, smoothie, soup, entrees, desserts, and snacks. There will be at least 3 recipes demonstrated at each class and everyone will get to taste each creation. Your Master Chef will be available to answer all your foodie questions. All recipes demonstrated will be provided to keep for future reference. Class will be from 11 am - 1 pm.
Then, you will have a 1 1/2 hour break.
Next, you will meet
Donna Perrone
at
Gravity East Village
in NYC for a
2 1/2 hour Instructional Class starting at 2:30 pm - 5 pm.
Saturday, February 16th - ABC's To Raw Food.
Get inspired to increase the amount of Raw Food in your diet! We will focus on all the Tenants Necessary for Good Health, Benefit to Eating More Raw Food, Meal Plan Ideas, Create a Transition Plan, Food Combining Principles, Supplementation, and receive the Motivation to Get Started!
Saturday, February 23rd - Juice Fasting / Nutritional Cleanse & Detoxification
Have you ever done a cleanse? Or has it been a while and you need to get motivated to conduct a Fast? Does the idea make you uncomfortable? Donna Perrone will guide you through various approaches to a liquid cleanse such as a Juice Fast or Blended Smoothie cleanse. Not sure? She will demystify the process for you, make it less intimidating, and give you several viable options. However, being on a 100% Raw Food Diet for a week may be the perfect option
for you. You will learn How to Conduct a Successful Cleanse, the Benefit of Fasting, What to Expect, the Science Behind the Body's Ability to Cleanse, & Breaking the Fast. We will discuss various options such as making your own drinks, or buying a cleanse. Recipes will be provided. You will determine how long to Fast. My Job is to Inspire YOU to Get Healthy NOW!
Saturday, March 2nd - Liver Cleanse & Heavy Metal Cleanse
If you are a New Yorker chances are that your Liver/Gallbladder may need a periodic cleanse. We will Learn the Importance of the Liver / Gallbladder's Role to the body and explore options to cleanse the liver gallbladder such as Gallbladder Flush, Essential Oils & Coffee Enemas. Handout material will be provided.
Next, We will discuss Heavy Metal Toxicity and its affect on the body. Ideas explored are: How we Acquire the Metals, Testing, what Harm can Metals do to the Body, and Ways to Rid Ourselves of Them!
Each will be a modified version of Donna's usual class on each subject.
Saturday, March 9th- Overcoming Food Cravings, Food Addiction, Maintaining a Healthy Life in the Real World
Emotions.. Emotions.. our lives can become stressful. We will take an in-depth look at our Relationship with Food. Discussed: The Physical and Emotional Triggers of Food Cravings, Are You Addicted to Caffeine, Cacao, Sugar? Solutions to Acquiring a Greater Consciousness of Our Habits and Ways to Make Better Choices.
What Else Is Included?
There will be
4 Group Conference Calls
with Donna Perrone. This will be a 1 hour call eac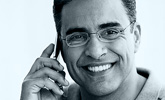 h Tuesday starting February 19th at 8:30 pm with all our group members.
This will allow the opportunity to have a Q&A with Donna, to reconnect with the group for community support, and too stay motivated!
If you miss the call there will be a recording of the call made available.
Who knows you may make a lasting friend!
A Private Consultation or Colon Hydro-Therapy Session with Donna Perrone
Here is an opportunity to meet privately with Donna Perrone to have a deeper focus on your nutritional needs. Perhaps, you struggle with weight loss, candida overgrowth, having more energy, digestive issues. We can explore some possible solutions to an existing problem. Are you healthy and would prefer to get a Colonic? Fabulous! We can chat during your session! You will schedule your 1 Hour & 15 minute appointment sometime during the 4 week course.
Extra Credit

There will be a reduced rate offered to all Immersion attendees during the course on Colon Hydro-therapy Services, and the Infra-Red Sauna at Gravity East Village!
Where? How Much? Sign Up Now!
Price:
Price of

$850

if purchased no later then January 31st.
Price: of

$950

if purchased after

January 31st.
Can purchase by Cash or Credit Card. Please call 212 388 9788.
Saturday Classes
can be purchased
Individually in advance
. Each Saturday Program price is $175 per class or a 4 Class Series is $665.
All Sales Are Final
Rockin' Raw
171 Sullivan Street
BTW: Houston St & Bleeker St.
www.rockinraw.com
Gravity East Village
515 East 5 Street
BTW: Avenue A & Avenue B
Keypad: 104 Bell Symbol
www.gravityeastvillage.com
www.donnaperrone.com
Bios
Chef Tere Fox

Luis Salgado

Tere Fox is a pastry chef and Executive Chef of Rockin' Raw Restaurant in NYC. Tere & Luis are both devoted vegans of whole, gluten free foods. They started Rockin' Raw four years ago as they wanted a raw, vegan restaurant that was free of soy and gluten and made only dishes using whole foods. As a raw restaurant they really wanted to accomplish making great dishes with very little to no nuts. Tere Fox is very passionate about creating great flavors with few ingredients. Both Tere & Luis are certified holistic health counselors.

Tere Fox is originally from New Orleans and Luis Salgado is from Peru.

Donna Perrone
Donna Perrone began her health group in NYC in 1995 called 'Accent on Wellne
ss' which is a healthy lifestyle transition group. She is a volunteer, group facilitator and organizer that hosts guest speakers, teaches healthy lifestyle workshops, leads a healthy support/discussion group and organizes community gatherings. www.DonnaPerrone.com

Donna is a Certified Colon Hydro-Therapist with her own wellness center located in NYC called 'Gravity East Village'. Her office features a staff of Gravity Method Therapists, State of the Art Filtration, Infra-Red Sauna.
www.gravityeastvillage.com
Donna has taught workshops and retreats at many venues such as Accent on Wellness, The New Life Expo-NY, Urban Zen- Kris Carr, Integral Yoga Institute, Jivamukti Yoga Center, Transformation with Amy Rachelle, Dharma Yoga Center, The Raw Spirit Festival, and The Art of Living Center.